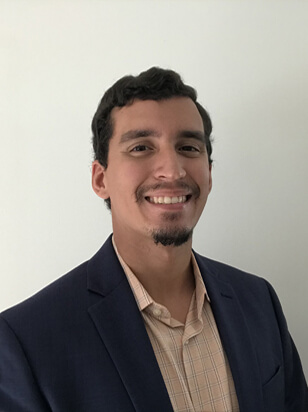 Dr. Samuel Souto
ptdoctor
PHYSICAL THERAPIST
Dr. Samuel Souto received his Bachelor of Arts in Psychology with a minor in Biology at CUNY Hunter College and earned a Doctorate in Physical Therapy at Dominican College of Blauvelt. At Dominican College, Sam had the privilege to learn an integrated approach to physical therapy that combines many perspectives to help patients work towards more optimal and efficient activities.
Sam prioritizes using manual therapy to treat conditions ranging from sinus headaches, neck and back pain, to foot pain while employing "the method" as a functional movement screening tool to precisely obtain a diagnosis and subsequent treatment plan tailored to every patient.
Sam is certified in Advanced Soft Tissue Release (ASTR) in which he utilizes a holistic approach to evaluate and treat patients with chronic pain. He is also certified in LSVT BIG treatment for Parkinson's Disease and has clinical affiliation experiences in outpatient orthopedics, sports rehab, outpatient neurology and an assisted living facility.
Sam uses his bilingual skills in Spanish to effectively communicate with all his patients in order to ensure maximal therapeutic outcomes and patient understanding of their condition and rehabilitation process.
Outside of the clinic, Sam is a Brazilian Jiu Jitsu practitioner, and an acoustic guitar player. He enjoys competing in obstacle course races, writing poetry, and going for long runs with his dog Nash.