April 2021
WHEN 3 SPORTS COLLIDE, MAGIC HAPPENS!
When I was a kid, I was obsessed with baseball. I loved to play all of the different versions: stickball, Wiffle ball, hardball (the real thing), and sewer-to-sewer ball on the street. I can still remember the layout of our concrete field in the inner city. We played between parked cars, so the hubcap of one car would be first base, the sewer plate would be second, and another hub cap on the opposite side of the street would be third. Thereâs nothing quite like … CONTINUE READING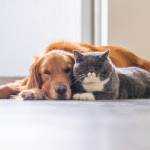 HOW PETS IMPROVE OUR HEALTH AND HAPPINESS
As people grow older, they're more likely to find themselves at home with less company. If your family members live far away or you have physical limitations that make it difficult to leave the house, you may be at an increased risk of experiencing loneliness. This is why adopting an animal can be … CONTINUE READING
DID YOU KNOW ARCHERY CAN KEEP YOU FIT?
The word fitness brings to mind a number of images: jogging, cycling, lifting weights a the list goes on and on. However, people rarely think of archery. This activity has been around for thousands of years, and a bow used to be a key weapon in hunting and war. Today, archery is most often … CONTINUE READING
© 2021 Newsletter Pro. All rights reserved