December 2022
WHAT DO JIMMY STEWART AND PT HAVE IN COMMON?
One of my all-time favorite Christmas movies is "It's a Wonderful Life" starring James Stewart and Donna Reed. Yes, it's in black and white, but the story never gets old! If you haven't seen "It's a Wonderful Life," here's the gist of it… CONTINUE READING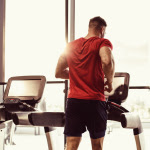 NOT ALL FAT IS CREATED EQUAL
Did you know that there are two types of fat: subcutaneous and visceral?
Subcutaneous fat is the "pinchable" fat commonly found around your midsection, arms, and legs. Visceral fat, however … CONTINUE READING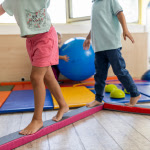 PHYSICAL THERAPY IS FOR KIDS, TOO!
When physical therapy comes to mind, your thoughts likely jump to adults with injuries, the elderly, and people recovering from surgical procedures. But, did you know it's for kids, too?
Physical therapy is highly beneficial for children suffering from … CONTINUE READING
© 2021 Newsletter Pro. All rights reserved