November 2022
I Tried eFoiling — And Survived!
This summer, my wife and I took the kids to Florida for vacation. I love it down there; the sun, the warm water, relaxing on the beach — it's heaven! But this year, I decided to mix things up. I was bound and determined to try a new water sport that I'd discovered on YouTube: eFoiling… CONTINUE READING
5 SIGNS YOU'RE DOING TOO MUCH CARDIO
If you love the results you see from your cardio workouts, it's possible you might want to increase how often you work out. But too much of a good thing can be detrimental, which includes cardio!
Here are five signs you're doing too much cardio and need to give your routine a breather … CONTINUE READING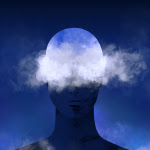 IS YOUR HEAD IN A FOG?
Do you ever feel as if your head is in the clouds? Brain fog due to stress can make it difficult to retain information, remember little details, concentrate, and react quickly. If your mind feels a little sluggish and a bit off, here are some tips to get you feeling like yourself again … CONTINUE READING
© 2021 Newsletter Pro. All rights reserved